Seamab youth club

We are very grateful to the National Lottery Community Fund – Awards for All Scotland for their generous grant of £9,999 towards the purchase and construction costs of our new youth club on the Care Campus. This grant will also allow us to buy some resources for the children that can be used while attending the Youth Club.
Our Facilities Manager, Stevie Garvie (who will build the new youth club) and our Chief Executive, Stuart Provan, were delighted to receive the cheque from National Lottery Community Fund.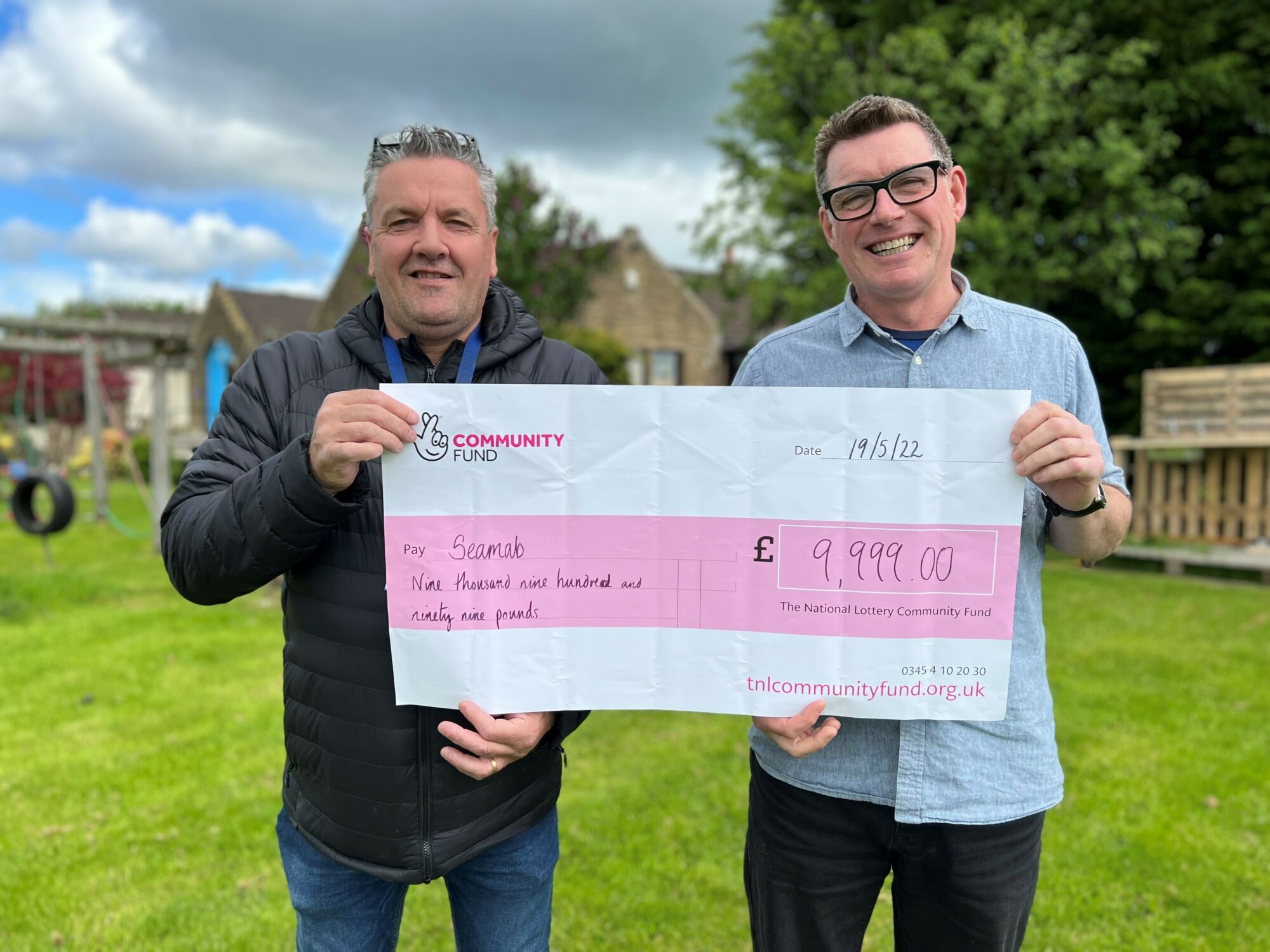 Privacy Notice update
Seamab's Privacy Notice was in June 2022 updated in the policy section on donors, prospective supporters and funders. The Privacy Notice can be viewed here.
Care Inspection
Our recent Care Inspection results are outstanding. Read more here.